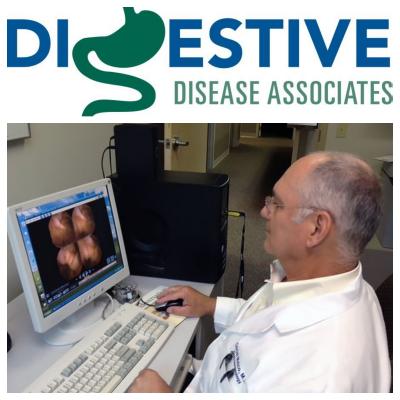 Digestive Disease Associates has been caring for North Florida patients for more than 38 years. With twelve physicians, a pathologist, nurse practitioners, and physician assistants, DDA is well equipped to help with all your gastrointestinal health needs.
The physicians are board certified in gastroenterology and treat all GI cases. Many of the physicians have special interest areas such as therapeutic endoscopy, pancreatobiliary disease, Crohn's disease, fecal incontinence, hepatitis and liver disease.  Browse through their website for more information.
To ensure you get the personalized care you deserve, each physician has a team of staff that will familiarize themselves with your case and offer you the best service possible.
DDA recently introduced FibroScan equipment to the office to offer cutting edge evaluations of the liver.
Outpatient Colonoscopy, Upper Endoscopy and Sigmoidoscopy procedures are completed at the North Florida GI Center conveniently located directly across the hall from the DDA clinic.  Digestive Disease Associate's Pathology Lab provides slide development with interpretation by the on-site Pathologist for individualized, speedy results. Inpatient GI consultations and procedures are provided at the North Florida Regional Medical Center.
DDA is located in the North Florida Regional Medical plaza on the third floor of the Medical Arts Building at 6400 Newberry Road, Suite 302. DDA is open from 8 a.m. to 5 p.m. Monday through Friday. DDA accepts all major insurance plans. Your patient information for DDA and SIMED will be easily accessible to both facilities for more streamlined service.
To schedule an appointment with DDA, call 352-331-8902 or visit their website to learn more.