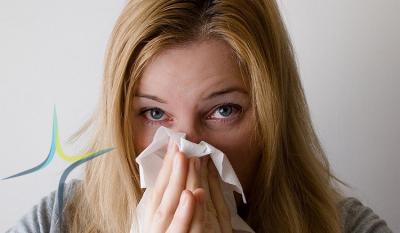 Meningitis is one of the 10 leading causes of death with over 1.2 million worldwide cases and 135,000 deaths per year.
But what exactly is meningitis and what should you know about it? 
"There is a protective lining of tissue around the brain and spinal cord called the meninges. Meningitis is inflammation of these tissues," said Dr. Calvin Martin of SIMEDHealth Urgent Care.
Spread similarly to the common cold or flu, anyone can catch meningitis through close contact with anyone who has it by kissing, sharing beverages eating utensils, sneezing or coughing. The most common symptoms of meningitis are headaches and a stiff neck. However, according to Dr. Martin, there are a number of other symptoms to watch out for.
"If the cause is infectious, then there is usually high fever, nausea, vomiting, and sometimes a rash. Additionally, meningitis can cause widespread problems in the body including sepsis (which may lead to organ failure), brain swelling (which may cause brain tissue to be squeezed out of the skull), seizures, altered mental status, blood clots (which may lead to paralysis), and death," Dr. Martin said.
There are a number of factors which may put you at risk for this life-threatening illness. According to Dr. Martin these risks include:
Being over 65 years of age
Being in close conditions to someone with meningitis
Head trauma
Recent upper respiratory infection
Being a diabetic
Being an alcoholic
Injection drug abuse
Those with implanted medical devices in the skull
The best way to prevent against meningitis is to get immunized, said Dr. Martin. Other precautions include hand washing, avoiding exposure to those with the illness, eating well, getting good sleep and exercise to maintain a strong immune system. At SIMEDHealth we believe preventative care is the best way to ensure a healthy life.
"If you feel that you may have meningitis and have minor symptoms such as a headache, slightly stiff neck or low lever fever, consider being evaluated at First Care to determine your risk and symptoms," Said Dr. Martin.
Set up an appointment with your primary care doctor today to request the meningitis vaccine.