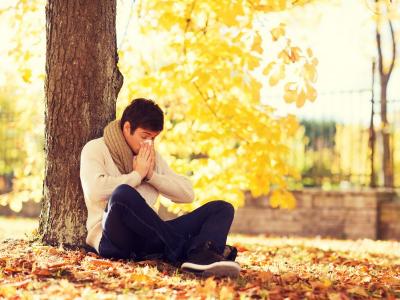 Fall is just around the corner. As the season changes we trade I the sweltering hot days of summer for the cooler, crisp days of autumn. The humidity drops, the days get shorter and the nights longer. Being outdoors becomes much more comfortable. The fall season brings changes to the weather, but other things in the environment change as well.
For people with allergies, the fall season can lead to increased suffering. At SIMED Allergy & Asthma autumn triggers Ragweed Season and a significant increasing allergic reactions. Ragweed Season usually begins in the late summer, peaks in mid-September and lasts into November. For some people ragweed pollen is simply a nuisance creating a little sniffle, but for others it can interfere with daily living and comfort resulting in constant runny nose, sneezing and/or itchy eyes. Some may even develop asthma symptoms.
What could you do if you have ragweed allergy?
The best way to minimize ragweed allergy symptoms is to stay indoors in an air-conditioned environment. When outdoors activities occur try to minimize being outdoors early in the morning and wash off quickly once coming indoors. Over-the-counter, long-acting, non-sedating anti-histamines are good for treating the itchy eyes, nasal drip and sneezing. Taking anti-histamines daily starting just prior to and throughout the season works best at preventing the symptoms from building. The best medications for treating airborne allergies are the nasal steroid sprays.
If medications aren't controlling symptoms, or you are not a fan of taking pills there are methods to desensitize your allergies. Desensitization uses allergy shots to reduce your response to ragweed exposure.
SIMED's allergists have specialized training and expertise above and beyond any other medical or surgical specialty to evaluate your allergies and develop a treatment plan for your individual condition. The goal is to enable you to lead a life that is as normal and symptom free as possible.
For more information about our allergy division please visit SIMED Allergy & Asthma, or to schedule an appointment at any of our locations including Gainesville, Ocala, Chiefland and Lake City please click on this link to request an appointment online.