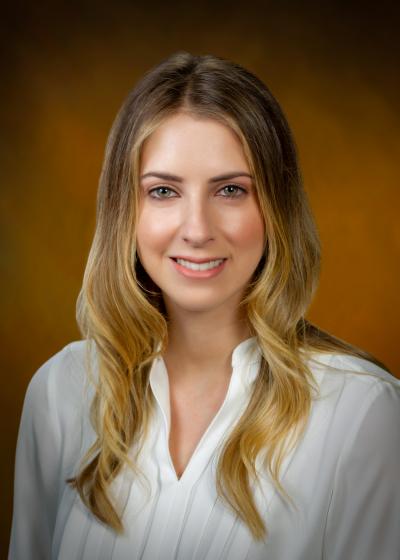 One of the last of our new doctors to start this month is rheumatologist, Dr. Danielle Desa. She is a University of Florida alumni completing both a residency and fellowship at UF Health as well. We chatted with her a little about her choosing rheumatology as her specialty and her interaction with patients. 
1. When did you know you wanted to be a doctor?
Dr. Desa explains she wanted to become a doctor since she was a child. "I was treated for scoliosis as an adolescent, and much appreciated the impact that medicine and caring practitioners had on my own life. I find it my calling to provide high-quality medical care for others," she says.
2. Why did you choose to become a rheumatologist?  
"It is an exciting time to be a Rheumatologist," states Dr. Desa. Rheumatology is a continually expanding field with cutting edge medications being made available consistently. She says she enjoys getting to treat patients of all ages from diverse backgrounds. "I can provide many effective treatment options, and I find it rewarding to deliver care that dramatically improves people's quality of life and functionality."
3. What conditions are you able to diagnose and treat?   
"I specialize in autoimmune forms of arthritis, but also treat a wide variety of other disorders that affect many organ systems. A few of the diseases I commonly treat are Gout, Rheumatoid Arthritis, Osteoarthritis, Psoriatic Arthritis, Ankylosing Spondylitis, Sjogren's Syndrome, Systemic Lupus Erythematosus, Scleroderma, Vasculitis, Polymyalgia Rheumatica, and Dermatomyositis."
4. How would you describe your bedside manner?    
"I aim to provide a comprehensive approach to each person I treat.  I spend time listening to my patient's concerns, and I am compassionate to their needs. I always work as a team with my patients to identify the goals that are important to both of us and come up with an individualized treatment plan." 
5. What do you enjoy doing outside of work?   
Dr. Desa loves to travel, exercise, have fun with her two dogs, and spend quality time with her family and friends!
This board-certified physician started seeing patients yesterday September 3rd, sees patients in both Gainesville and Chiefland. Click here to schedule an appointment with her today!