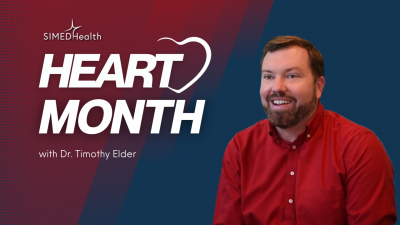 February is American Heart Month; a great time to focus on your cardiovascular health!
Learn how to live a heart-healthy life! According to the National Heart, Lung, and Blood Institute, heart disease is the leading cause of deaths for Americans. Family Practice Physician, Dr. Timothy Elder explains heart disease and risk factors. Hear Dr. Elder's tips to a heart-healthy lifestyle including diet, exercise, weight, blood pressure, and cholesterols.
If you're unable to watch the video, click here.