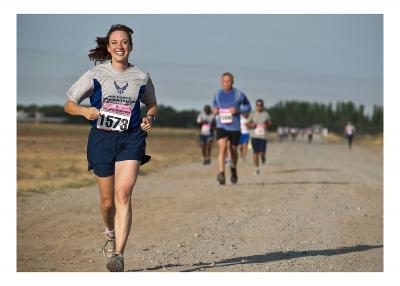 Run a Half Marathon: New Year's Resolution
Thank you to everyone who submitted their New Year's resolution for the Health Goals 2018 project. New Year's Resolution #1 was submitted by Kelly of Gainesville. Kelly wants to "recover from an ankle injury and complete a half marathon." 
Dr. Miguel Rodriguez, a SIMED rheumatologist in the Gainesville Arthritis Center, has run numerous marathons. He weighed in on the situation and provided a few tips.
1. Get a good pair of running shoes for your specific foot type. The following shoe stores can evaluate how you run and recommend the right shoes for you:
- The Gainesville Running and Walking Store - http://runningandwalkingstore.com/
- Lloyd Clarke Sports - https://www.lloydclarkesports.com/
- Fit2Run - https://www.fit2run.com/
2. Make sure to warm up and cool down and stretch your feet and ankles.
- Dr. Rodriguez recommends and uses the YOFIT foot stretcher. - http://a.co/i4cKCKN
- If you don't want to purchase a foot stretcher, you can still stretch your ankle and feet using your surroundings as a tool. For instructions and a video walk-through, visit the New York Road Runners website: http://www.nyrr.org/youth-and-schools/running-start/coaching-videos/high-school/stretches-strength/ankle-stretches
3. Follow a half-marathon training plan.
- There are apps and many available resources online that will prepare you for a half marathon. Dr. Rodriguez suggests using Jeff Galloway's half marathon training plan: http://www.jeffgalloway.com/training/half-marathon-training/
4. Avoid overeating.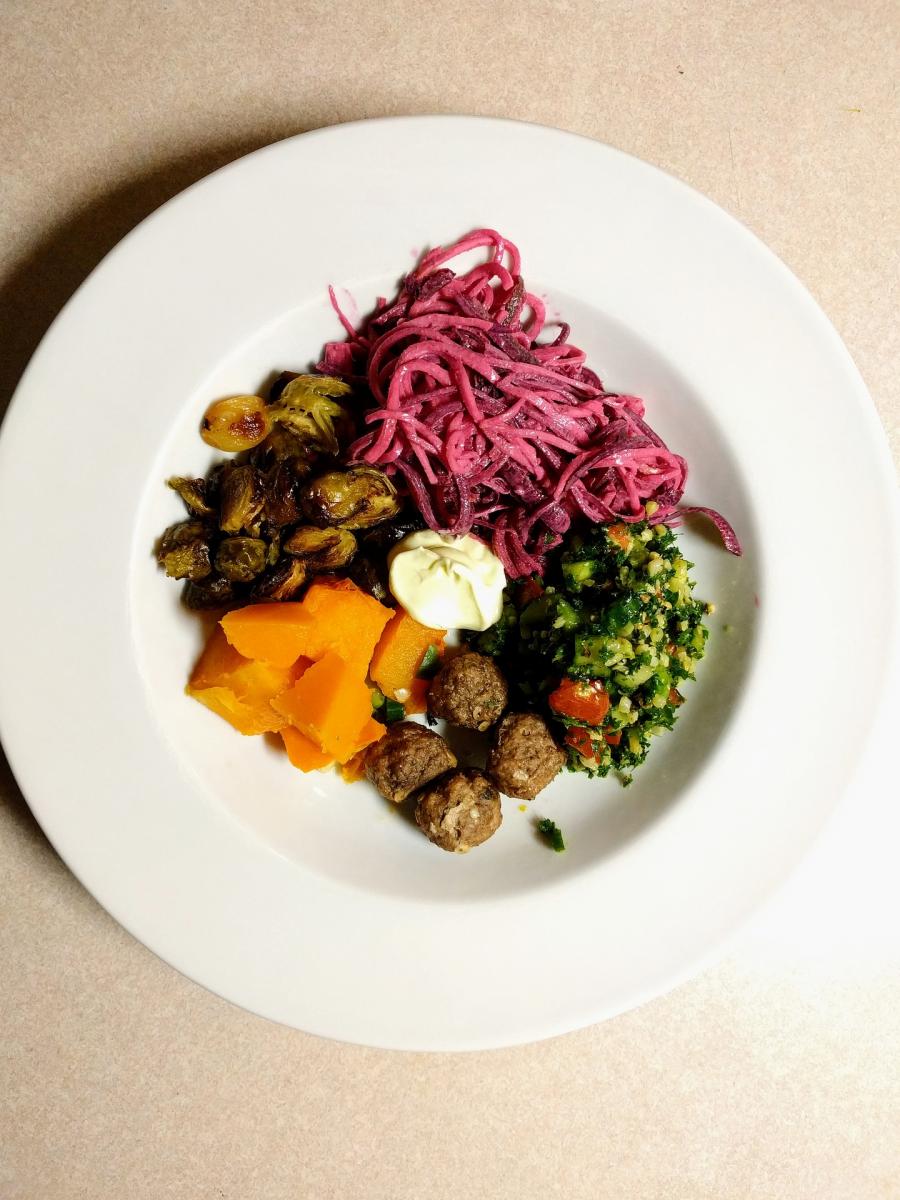 - Running and being more physically active is not an excuse to eat poorly. Stick to a paleo or Whole 30 approach for your food.
- The Whole 30 diet focusses on healthy, unprocessed food. People who follow the diet avoid consuming grains, alcohol, added sugar, dairy and other unhealthy foods. You would wait until 30 days after starting the diet to weigh yourself for the first time. Learn more: https://whole30.com
- The paleo diet also avoids processed food, dairy, grains and alcohol and focusses on eating food as our ancestors did many years ago. Learn about the paleo diet: https://robbwolf.com/what-is-the-paleo-diet/
- You can also use the slow cooker to make sure you always have food ready. When you increase your activity, you will get hungry. The internet has an abundance of free recipes for whatever you want to eat. One of Dr. Rodriguez's favorite recipes is Slow Cooker Kalua Pig: http://nomnompaleo.com/post/10031990774/slow-cooker-kalua-pig
5. If you are looking for support, resources are available in the area.
- The Florida Track Club hosts group runs: https://floridatrackclub.wildapricot.org/
- Local running stores also host events: https://www.fit2run.com/store-event-calendar/
With these tips in mind, you will be well on your way to running a half marathon. Remember to take your time and move at your own pace. If you experience any pain, take a break and consult a doctor if necessary. 
To schedule an appointment with Dr. Rodriguez in Gainesville, call (352) 378-5173 or request an appointment online. For an appointment with another rheumatologist, call:
Gainesville: (352) 378-5173
Ocala: (352) 291-0245
Chiefland: (352) 378-5173
Lady Lake (The Villages): (352) 391-6450
Or request an appointment online.