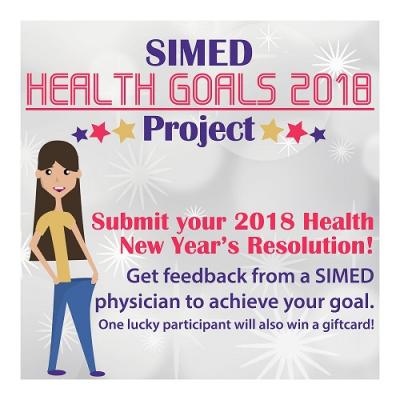 To celebrate the New Year and help you accomplish your New Year's resolutions, we are launching the SIMED Health Goals 2018 Project.
Submit your health-related New Year's resolution today for a chance to win a $15 Target gift card and get feedback from an experienced physician on how to accomplish your resolution.
Here's How You Can Benefit:
You can submit your resolution here:
SIMED Health Goals 2018 Form
Submissions close January 2. One applicant will be randomly selected to receive the $15 gift card.
Once we have all submissions, we will: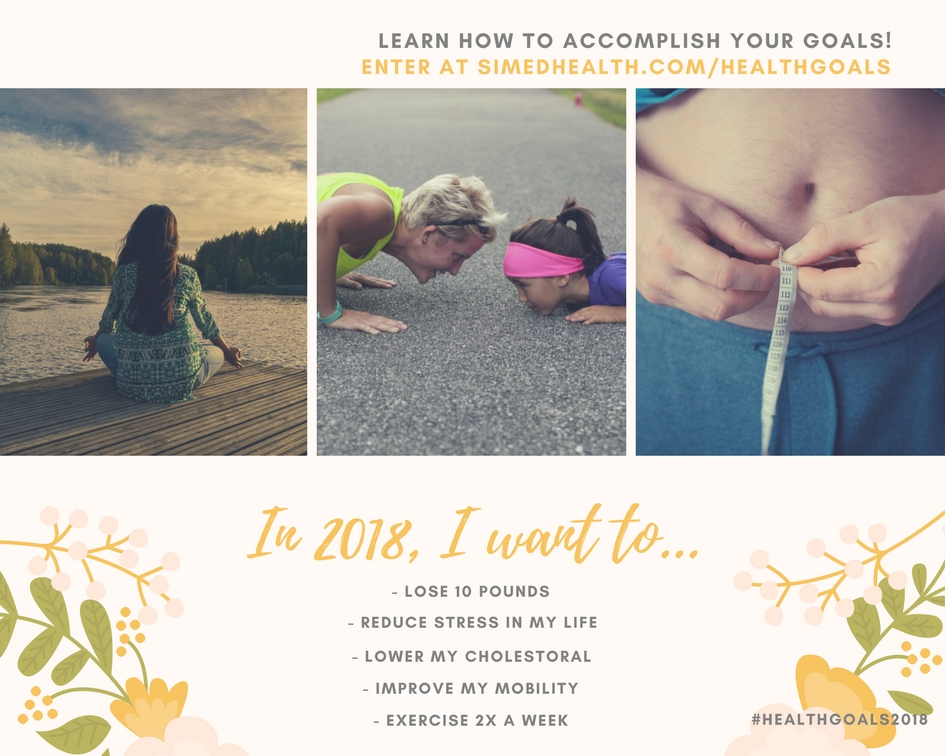 1. Select three to five New Year's resolution from those submitted to feature.
2. Get feedback from SIMED physicians on how to best accomplish those resolutions.
3. Post the resolutions and feedback on the website and social media so everybody can benefit. 
We are excited to see what healthy New Year's resolutions you all have for 2018, and we can't wait to help you accomplish them. Make sure you're following us on Facebook so you can see if your New Year's resolution was selected!
The content of your submission may be used in future marketing. We will only use your contact information to alert you if you are a prize winner. Anyone is eligible to participate in the contest; however, current SIMED employees are not eligible to receive a prize. Prizes must be picked up at a SIMED location.