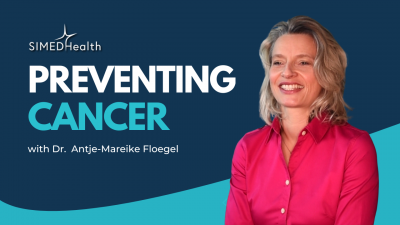 Preventing Cancer with Dr. Floegel
Family Care Physician,
Dr. Antje-Mareike Floegel
, talks about the most preventable cancers, ways to prevent cancer, and the importance of cancer screening tests.
Lower your risk of cancer by making healthier choices, and getting the recommended screening tests and vaccines. Making healthier choices like maintaining a healthy weight, avoiding tobacco, alcohol moderation, and protecting your skin, affects your chances of getting cancer. Getting screened early for cervical, colorectal, and breast cancer offers better treatment results. Vaccines like HPV (human papillomavirus) help prevent most cervical cancers
.
To make an appointment with Dr. Floegel,
click here
.