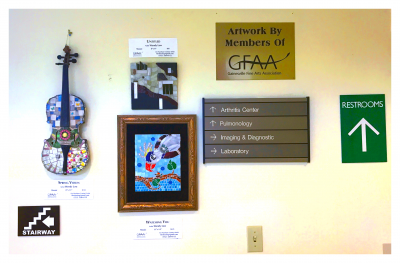 If you haven't yet had a chance to browse all the GFAA art at the Gainesville SIMED hub, you can view the art for the first quarter of 2018 at the links below. Art includes contact information and price if you wish to reach out to the artist.
If you visited the Gainesville SIMED location, you may have noticed all of the wonderful art along the walls and in the hallways. The art is provided by the Gainesville Fine Arts Association.
The Gainesville Fine Arts Association and SIMED have worked together to display art at the 4343 W Newberry Road location since the early 2000s when the SIMED central location was first built. The first GFAA show at SIMED took place right after building construction was completed. Now more than 100 pieces from over 25 artists decorate the SIMED location's walls. The feedback from staff and patients has been rewarding for artists, and the exposure has allowed many pieces of art to find new homes. The art gets swapped out every three months.
Learn more about the GFAA.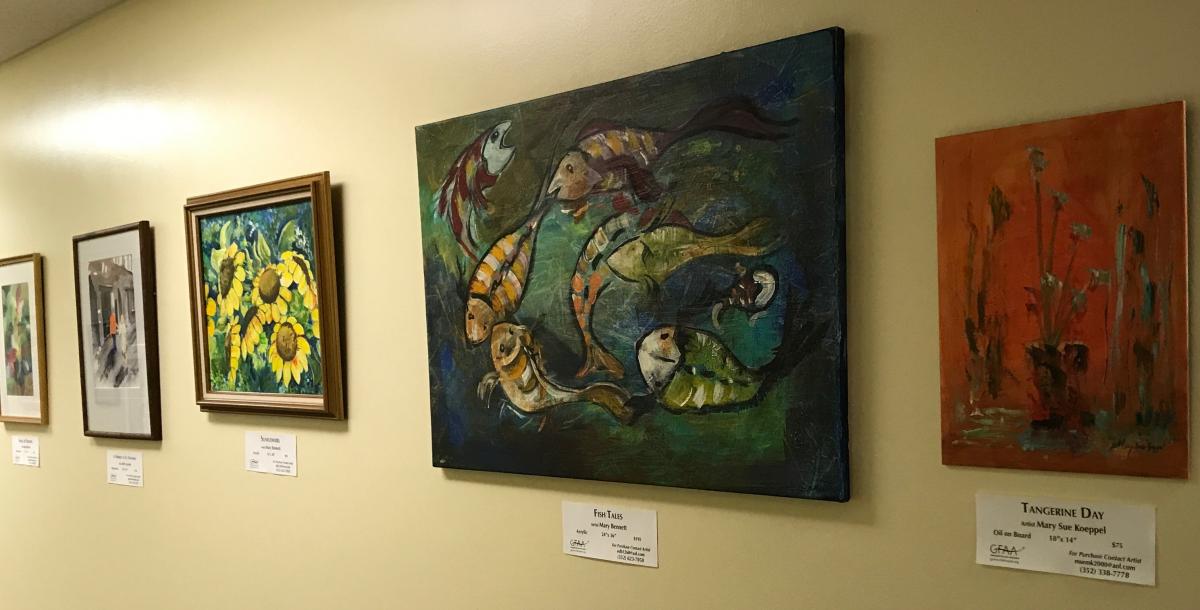 View the art from your computer or phone.
We encourage you to reach out to any artists whose work peaks your interest. Each month we also select a SIMED GFAA featured artist. You can read about January 2018's artist, Xiao Li, here.