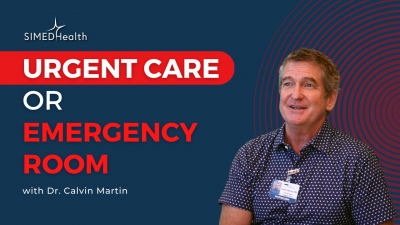 Chest pain, respiratory difficulties, stomach pain, broken bone; Do you visit the ER or an urgent care center?
Urgent Care Physician, Dr. Calvin Martin discusses your options when seeking emergency medical attention.
SIMEDHealth Urgent Care is located in Gainesville, Florida. We offer walk-in, in-person and virtual appointments.
To schedule an appointment, click here.
If you're unable to play this video, click here.