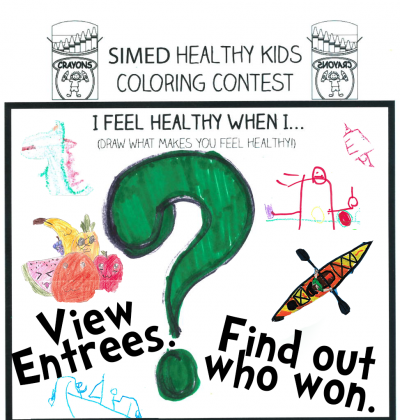 For the month of August, SIMED held the Healthy Kids Coloring Contest to encourage children to think about what makes them feel healthy. Children were asked to draw what made them feel healthy, and they delivered.
We had many amazing drawings, and it was difficult to pick two winners for the $30 prizes. 
Before we reveal the winners, we ask you check out all our awesome submissions.
2017 SIMED Healthy Kids Coloring Contest Winners
For the 6 and under age group, the winner is:
Ella Fausnaught, 5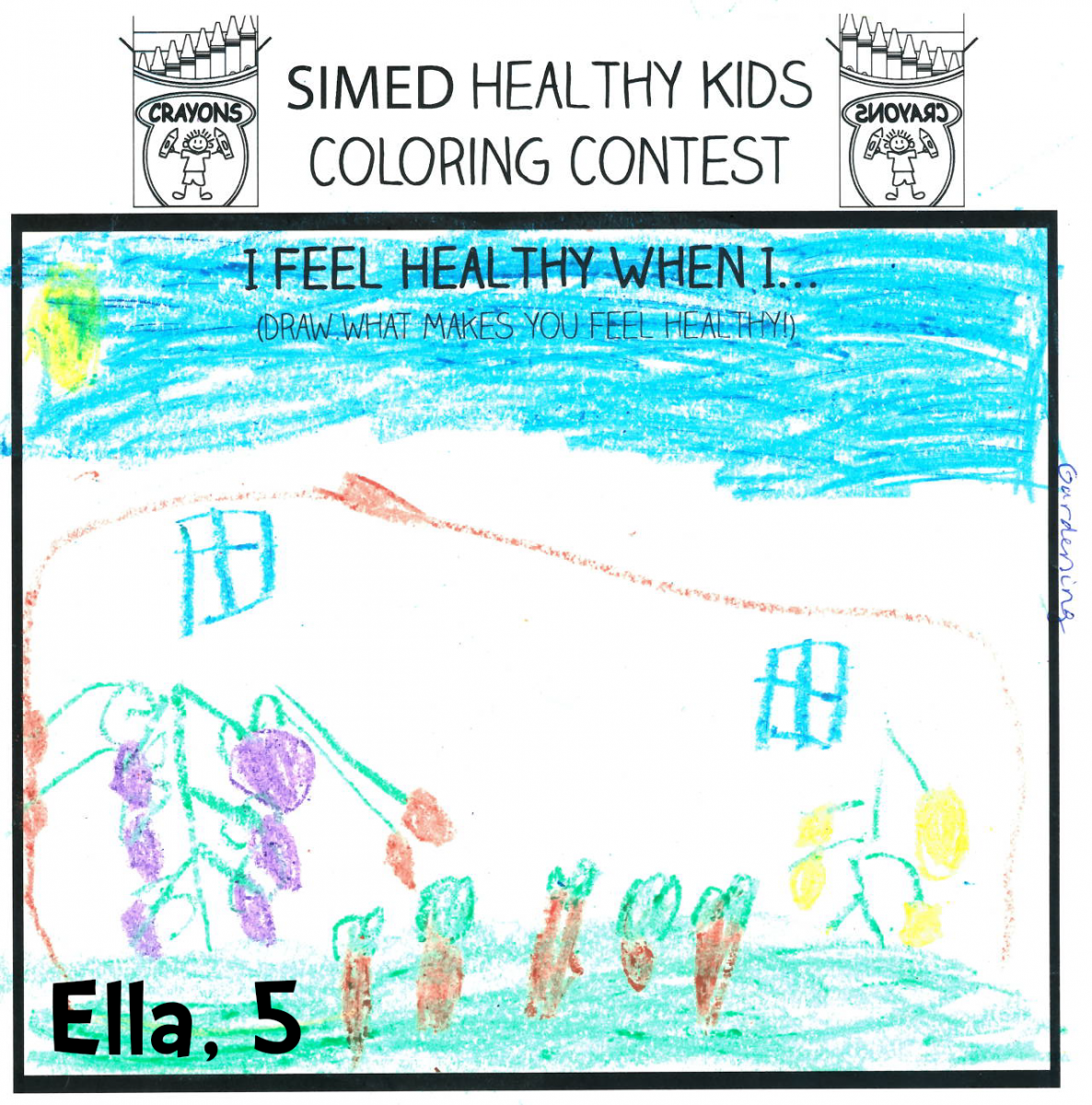 Ella's drawing combined both healthy activities and healthy eating. We like how she drew the fruit and vegetables in the garden. In her drawing, she showed she liked healthy eating, getting outside, and getting active. Keep up the great work, Ella!
For the 7 to 11 age group, the winner is:
Starry Caban, 8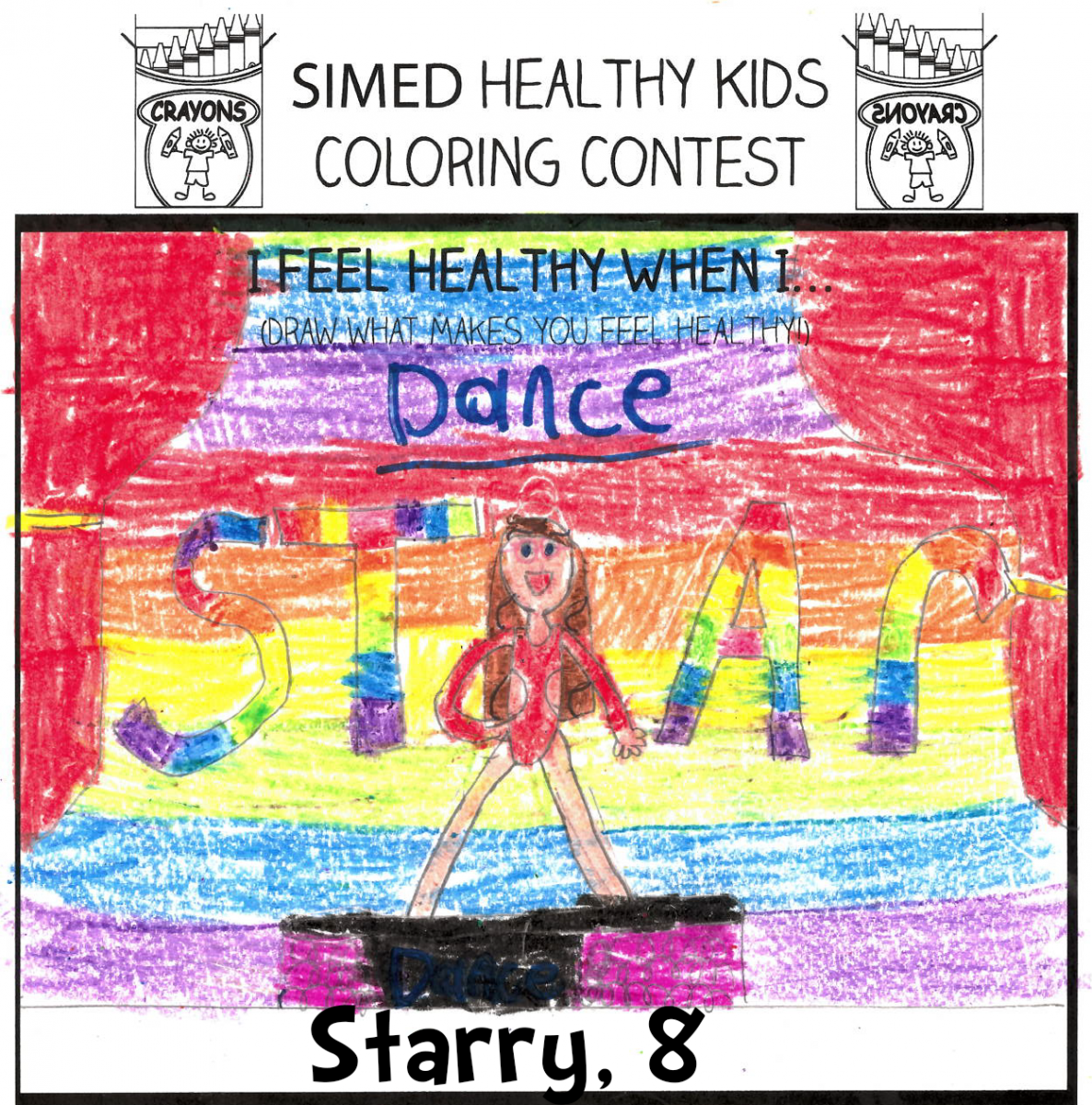 We like all the colors Starry used and that she filled the whole page. Dancing is a great way to stay healthy and a fun way to get your exercise. Great job, Starry!
Winners have been contacted to pick up the prize with the information provided on the contest submissions. Thank you so much to everyone who entered. We loved seeing everything that made you feel healthy and all your colorful drawings.
Eating healthy foods like fruits and vegetables, exercising, going to the doctor and even using the restroom are all ways we can stay healthy. Being healthy can be fun!
Remember to check out the rest of the submissions that everyone worked so hard on.