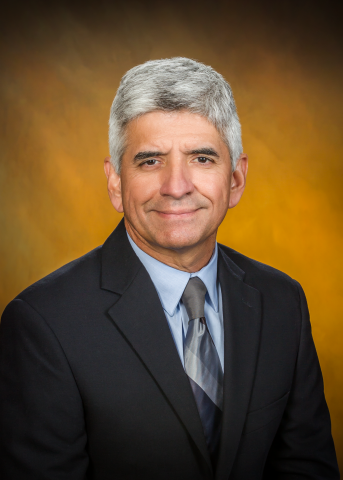 SIMED is excited to announce the opening of the new Foot & Ankle Center and welcome Dr. Cuesta!
Dr. Cuesta is board Certified by the American Board of Podiatric Surgery. He has studied at several universities including Florida International University, University of South Florida and University of Osteopathic Medicine & Health Sciences, College of Podiatric Medicine & Surgery. His residency was spent in Philadelphia, Pennsylvania at Metropolitan Hospital, Central Division and he completed his fellowship at the American College of Foot & Ankle Surgeons. Dr. Cuesta understands that your feet and ankles are extremely important. Almost everything you do requires the use of your feet and ankles; taking a walk, participating in physical activity, performing at work, and enjoying leisure activities. Dr. Cuesta can help improve your comfort and functionality. At the Foot & Ankle Center, Dr. Cuesta and his staff offer state of the art medical and surgical care for a wide variety of foot and ankle problems.                              
Some of the conditions treated are:
·         Chronic Achilles Tendon Problems
·         Generalized Ankle Pain- Arthroscopic Surgery
·         Bunion/Hammertoe Deformities with Special Interests in Recurrent Deformities
·         Painful Adult Flatfoot
·         Painful Joints due to Degenerative Joint Disease, Rheumatoid Arthritis, Trauma
·         Dropfoot
·         Ankle Instability, Recurrent Ankle Sprains
·         Congenital Deformities
·         Nerve Compressions
·         Heel Pain
·         Sports Injuries
·         Diabetic Complications
·         Diabetic Foot Care
·         Wound Care
·         Orthoses, Bracing, and Assistive Devices
Products we provide:
·        Walking Fracture Boots
·        Plantar Fascial Night Splints
·        Over- the – Counter Orthotics
·        Custom-molded Orthotics
·        Crutches
·        Various Foot and Ankle Braces
·        Splints for Bunion and Hammertoe deformities
Schedule an appointment with Dr. Cuesta today!
SIMED | Podiatry / Foot & Ankle Center
4343 W. Newberry Rd | Suite 1 | Gainesville, FL 32607 
Phone: 352-331-3077