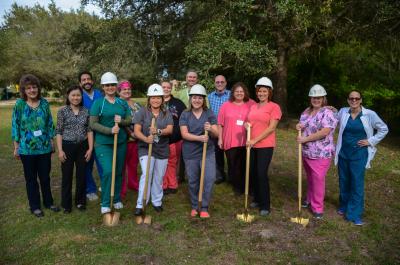 We are excited to announce that SIMEDHealth will be expanding our Chiefland clinics! During the ground breaking ceremony physicians, managers and staff were excited to celebrate the expansion. It is scheduled to be completed in the spring of 2019.
The expansion will include new clinic space, additional parking, accessibility improvements for both staff and patients and additional health services.
"I'm thankful to Chiefland, because Chiefland has welcomed us with open arms," said SIMEDHealth's Dr. Jessie Lipnick  "I think in rural settings, many health care practices are not stable, but we have been stable and I'm excited by this vision that we have of bringing specialty care to a rural community."
Rural communities often face greater difficulty getting the care they need due to their distance from metropolitan areas and providers. Because of this, SIMEDHealth is proud to expand health care options in Chiefland.
"Every day I go online and I hear about another major entity in a rural setting shutting down. But the level of quality care that our doctors and staff have put into this community is what has allowed us to expand," said SIMEDHealth CEO Dr. Daniel Duncanson
After taking a look at the blueprints for the expansion, doctors and managers gathered to put on hardhats and officially "break ground" to commemorate the good news.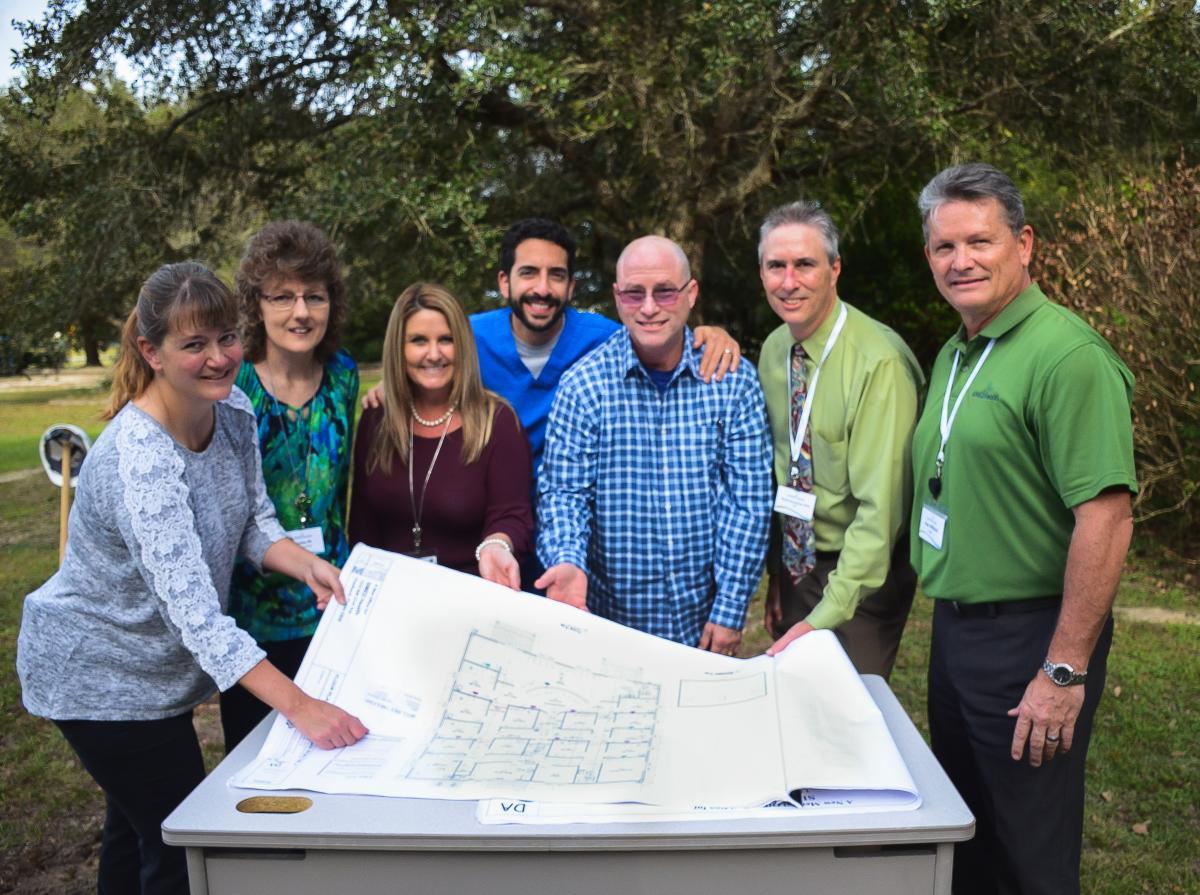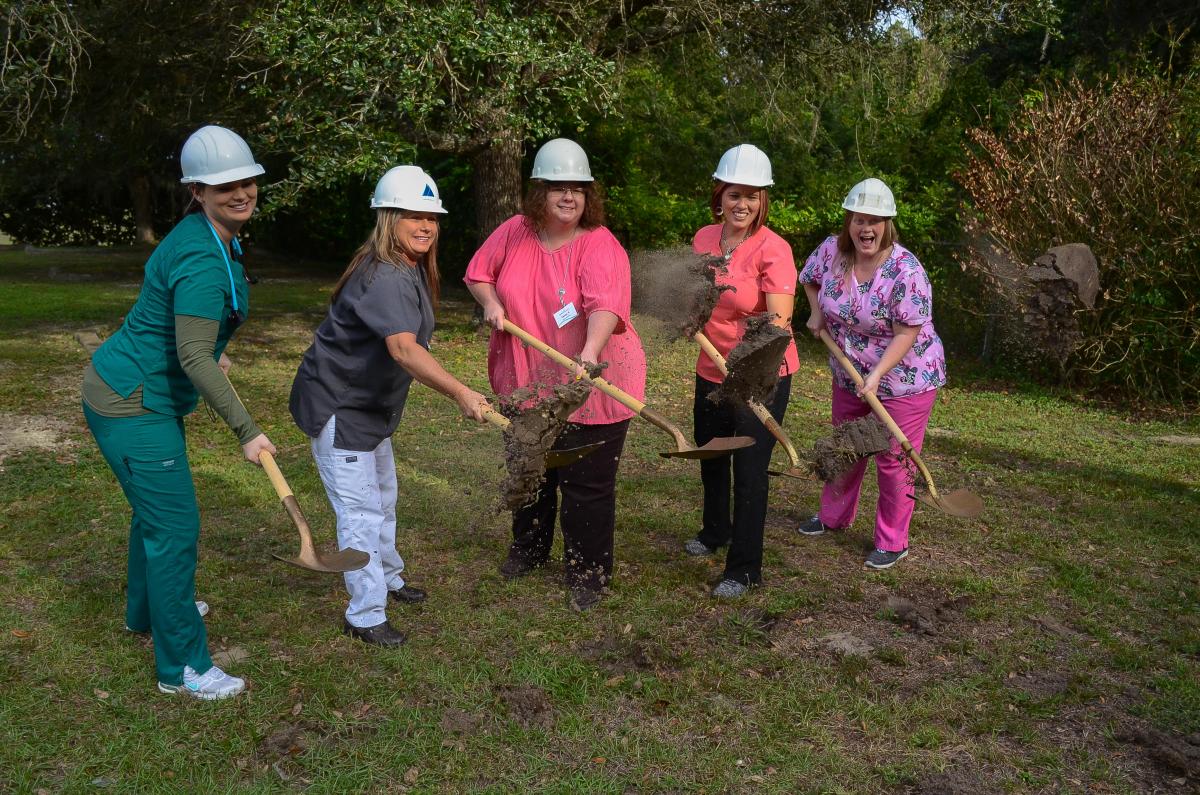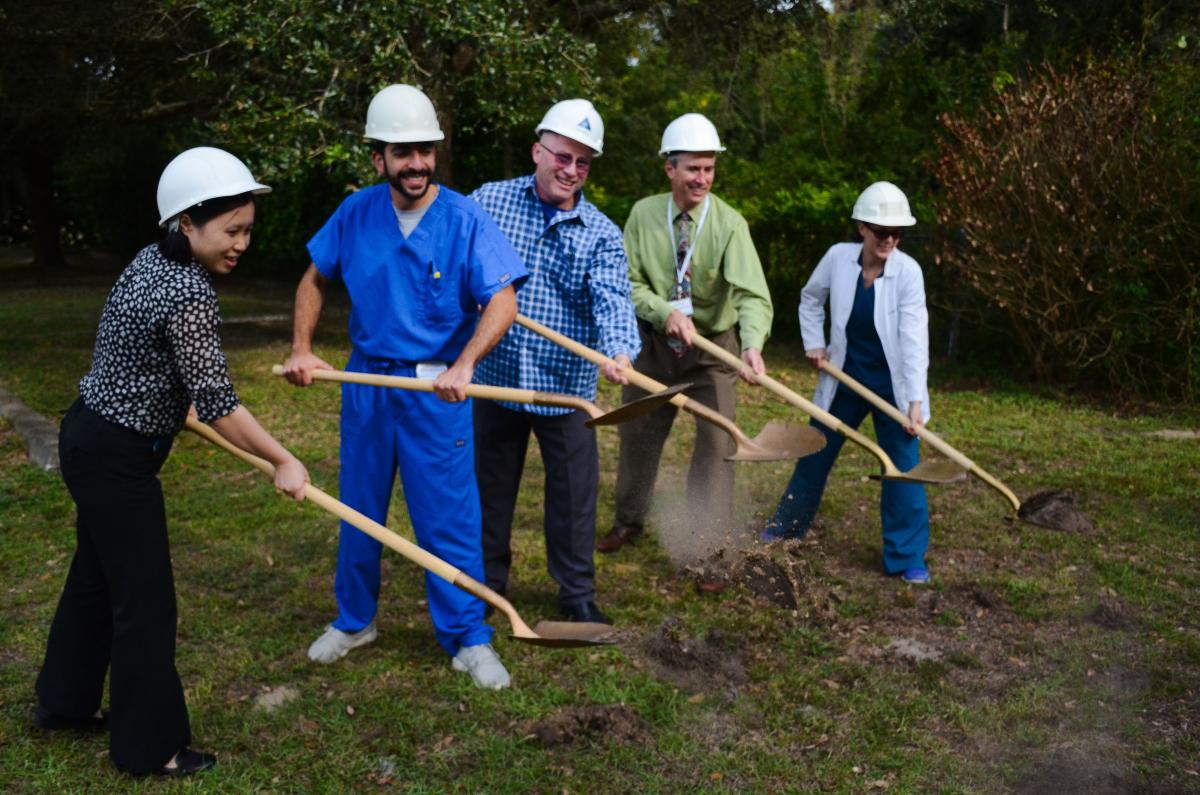 "Now you can get up-to-date, comprehensive, excellent medical care in a rural community," said Dr. Lipnick who has been serving the Chiefland community for over 17 years.
 "SIMEDHealth is excited that today we get to throw some dirt and build the next phase of Chiefland health care," said Dr. Duncanson followed by a round of applause.
Click here to learn about the health services SIMEDHealth currently offers in Chiefland and look out for more updates in the coming months.