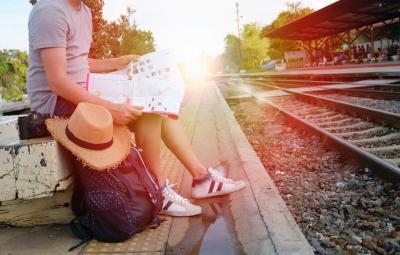 Normally presented in the form of joint swelling, stiffness, and pain, arthritis affects 1 in 5 adults in the U.S. and is the leading cause of disability. Not only is May arthritis awareness month, but it's also the beginning of a season for summer travels and family activities.
Here Dr. Tina Brar, of SIMEDHealth Rheumatology, provides us with some tips on how to best manage symptoms to make the most of your summer.
Water Activities:
Because those with arthritis have a limited range of motion, it can be difficult to remain active. However, during the summer months, you can help to relieve the pressure on your joints by getting in the water. Additionally, Dr. Brar recommends yoga and tai-chi-like exercise to help strengthen the muscles around your joints to stabilize them.
"Regular activity is important for any healthy lifestyle.  A lack of activity is what allows your joints to get stiff and for muscles to weaken and deteriorate," Dr. Brar said.
Scheduled Breaks:
"As long as you're not straining yourself, frequent movement and stretching will help to alleviate your joint stiffness," Dr. Brar said.
While you're traveling and getting outside this summer, Dr. Brar recommends taking scheduled breaks to stretch as well as scheduled breaks to rest. It's important to balance your periods of activity with periods of rest.
Diet for Weight Loss:
Sometimes activity for weight loss is not always possible if you have arthritis. However, dieting for weight loss can be especially important in helping to improve quality of life. According to Dr. Brar and the Arthritis Foundation, one pound of fat on your abdomen puts an additional 4 to 5 pounds of pressure on your knees.
Watching your diet will help to alleviate pressure on your joints and keep you more mobile during summer activities.
Supplementation:
"Arthritis is a wide-spread problem. There are multiple types of arthritis and not all are treated the same," Dr. Brar said.
When it comes to supplements, Dr. Brar said there's no harm in taking turmeric or glucosamine, which are popular among the arthritis community. However, you should talk with your doctor prior to taking them.
Dr. Brar said she believes that those with arthritis should still be able to live fully.
"While we can't yet cure arthritis, we can manage how it affects our lifestyle," she said.
If you're experiencing additional symptoms or need help managing your arthritis, request an appointment to talk with a SIMEDHealth Rheumatologist today.