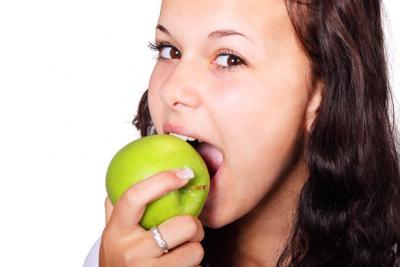 Some of the top New Years resolutions of 2015 were to lose weight, to enjoy life to the fullest, and to get fit and healthy. The percentage of people who achieve their new year's resolution is only 8% (
statisticbrain.com
); this leaves a lot of room for improvement! SIMED's Primary Care Tenley Noone, MD gives us some pointers on how to succeed at achevieng our New Year's goals for 2016.
Dr. Noone's simple rules to help you for weight loss. Avoid all the 'white' foods such as pastas, potatoes, rice and breads. This rule works because carbohydrates are directly metabolized to fat. Instead include lots of protein and raw and fresh fruits and veggies. Raw fruits and veggies have more fiber can help negate some carbohydrates. I recommend that when you need to, have a small amount of pasta over a bed of fresh spinach to keep your carbohydrates low and get the fiber which will help keep you fuller longer. Another tip is to remember it takes roughly 10 calories to maintain one pound of body weight, so if you're hoping to weigh 150lbs., that means taking in 1500 calories per day. This can help you avoid pitfalls like sodas, sweet tea, and that piece of cake with its 300 calories that is only feeding your 3 extra pounds.
Feed Your Brain!  Enjoying life to fullest isn't possible without a happy healthy brain, and the best way to help keep your brain help is to feed it. Reading is a great way to start improving memory, challenge yourself to tackle a book a month. Moderate cardiovascular exercise is the best way to increase blood flow to your brain, challenge yourself to try something you haven't done before such as yoga. Yoga can be a great way to get both your blood flowing and your mental focus sharpened, not to mention improve your balance, length your muscles and improve circulation and can help achieve the third most popular new years resolution of staying fit and healthy.
Let's Go Streaking!  No, not that kind of streaking...fitness streaking!  A new trend in fitness called "streaking" works well here too. Streaking refers to going on a workout 'streak', seeing how many days in a row you can work-out. As long as you vary the intensity and type of workout this can be a very healthy, challenging goal and a good mental work-out as well. Keys to success here are finding a good group of workout buddies for motivation and keeping your mental drive strong. Lots of groups are available online and locally, just look for anyone involved in running clubs, walking clubs, or workout classes. Some tricks to help keep you going are to visualize where you'll be one year from now, or to commit to a distant goal like a 5K race, a surf vacation, a mountain hike, or yoga retreat, and probably the most important is surrounding yourself with motivating pictures, quotes, and any excuse-kicking material you enjoy.
Breathe In.  Breathe Out.  Another weight loss tool to incorporate in your program is lung strengthening and conditioning. Your lungs are your weight loss wonder. We metabolize lost weight into carbon dioxide which we exhale in our lungs, so try to include an exercise that gives your lungs and work, like deep breathing or running, and try to avoid things like smoking which is damaging to your best weight loss organ.
And finally please recruit your family physician at SIMED Primary Care to help guide you to your goals as they can be a very value resource of information and motivation.
To schedule an appointment with a SIMED Primary Care provider please contact (352) 224-2225 or to request an appointment online please click here.