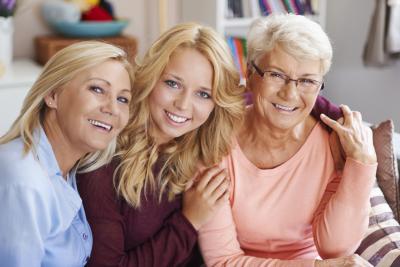 Ocotober is national Breast Cancer Awareness month and SIMED wants you to be informed!
Stay Well: This year, it is estimated that more than 231,840 women in the United States will be diagnosed with invasive breast cancer. Excluding cancers of the skin, breast cancer is the most frequently diagnosed cancer in women. It's the second leading cause of cancer death in women (after lung cancer). For now, the best way we have to find it early is to get regular mammograms and continue to do so as long as you're in good health. Talk to your SIMED health care provider about when you should start. In addition, there are steps you can take to help you stay well and reduce your risk of breast cancer:
Get to and stay at a healthy weight
Stay active
Limit alcohol to no more than one drink a day, if you drink at all.
Get Well: This should be the focus if you or someone you care about is facing breast cancer.  There are organizations that are available to help such as The American Cancer Society.  The American Cancer Society can help you through every step of the cancer experience. The Society offers access to free transportation and lodging when treatment is away from home, and can provide one-on-one support from breast cancer survivors who have been there.
Find Cures: Research institutions, programs and charities fund and conduct research that helps us better understand, prevent, and find cures for breast cancer – and all cancers. 
Fight Back: It's easy to fight back against breast cancer. Participate in one a charitable organization's event, speak out to increase funding for programs that give all women access to mammograms and treatment, or simply remind the women in your life to get regular mammograms.
October is the month we celebrate the progress we've helped make in the fight to end breast cancer.
You can help finish the fight against breast cancer. For more information, visit the
American Cancer Society website
 or contact your SIMED healthcare provider today.